Services :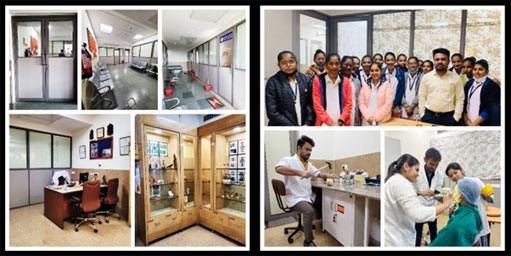 The Prosthetic department prepares External artificial limbs and organs.
Prosthetic department have Maximum Patients of Ear, Eye, Nose and Finger of hands and feet and breast prosthesis. Almost these are from silicone rubber, acrylic and sponge(u foam sheet). Prosthesis is able to help to give proper shape and decorate it. It also Considers the age of the patients. A total of 999 new and 1025 follow- up patient were attended the department for prosthesis.

Academic Activities :
Total 25 MDS students attended the department for 15 days training for external prosthesis of maxillo facial. Total 1904 MSC, BSC &GNM Nursing students & tutors also come to learn about External Prosthesis as it is one of the subject of their curriculum. Patients are also given training of how to use the Prosthesis and are rehabilitated.